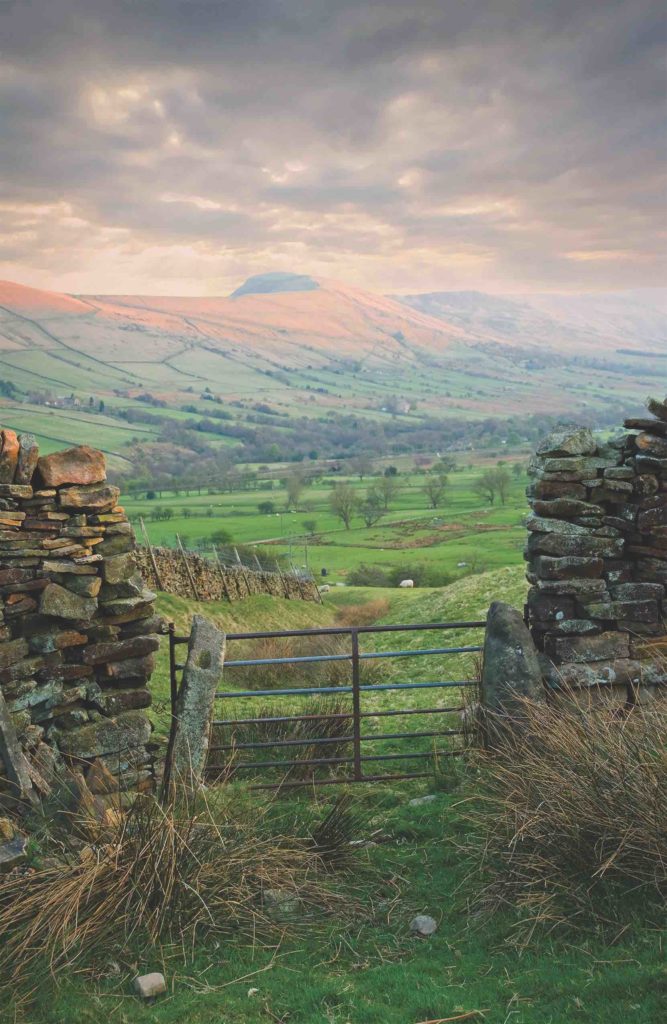 "Following in the footsteps of Alfred Wainwright, this circular hike from Edale Station is your perfect introduction to the Peak District."
HIKE SUMMARY
What an introduction to the Peak District! Arrive by train and stay at the Rambler Inn, two minutes from the station. It's a walkers' hotel with basic needs well catered for. This Vespucci Signature Hike starts from Edale station, next door to the Ramblers Inn and beside the Penny Pot Café. Head up the lane to the start of the Pennine Way at the top of Edale Village, beside the Nag's Head – another very welcoming pub. The path is well defined with the ascent all coming within the first couple of hours. Jacob's Ladder gives the lungs a decent workout but the payback is enormous as you look back over the beautiful Edale Valley with Mam Tor on the skyline. There is the option of a 20 minute diversion to see the Edale Cross and views towards Manchester. Otherwise, carry on to the Trig Point and views over Kinder Scout and across the Peak District. It's outstanding and worth every breath you have taken to get here. Retracing your steps and then picking up the path, there are plenty of sheltered picnic spots as you pick your way through the rock scape with Pym Chair towering over you. It's important to pick up the peaty path to your right, contouring the hill beneath Grindslow Knowle as you start the descent back to Edale. Enjoy a drink at the Nag's Head or Rambler Inn and reflect on a memorable day out in the Peak District.
Curator: Neill Cordon
HIKE HIGHLIGHTS
• Magnificent views over the Peak District and the Edale Valley.
• Two excellent local pubs and a great café.
• There are plenty of low-level walks in the Edale Valley should the weather disappoint.
• Listen out for the joyous birdsong along the way, including the trill of the curlew if you are lucky.