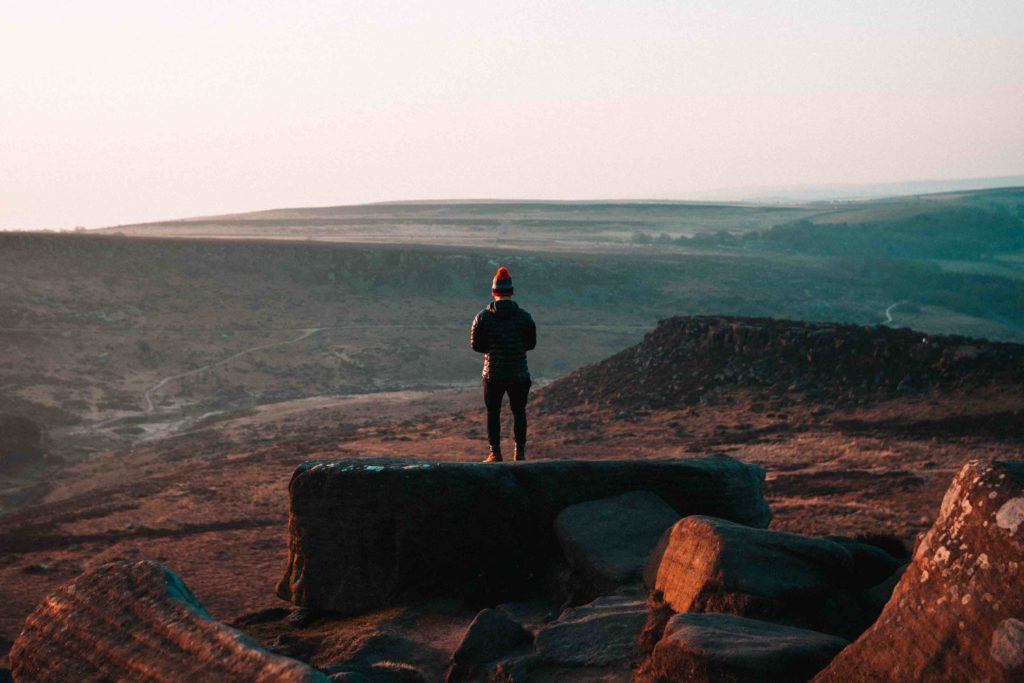 "This epic circular hike from Hathersage takes you into the dramatic uplands of the Peak District."
HIKE SUMMARY
This Vespucci Signature Hike is a wonderful introduction to the Peak District. Easily accessible by train, alight at Hathersage station, pick up a coffee at The George and a picnic at the Deli and you are good to go. The route traverses the valley with Stanage Edge looming into view. It's impressive but not intimidating. Almost all the uphill walking comes in the first hour and a half but it is so worth the effort. Enjoy your picnic looking out from Stanage Edge across the northern part of the Peak District. Look and listen out for the curlews, plovers, and (if you're lucky) ring ouzels. Behind you is Hallam Moor and Sheffield beyond, out of sight but not mind. The descent is interrupted by the easy climb up to Higger Tor with wonderful views along Stanage Edge as well as up the Hope Valley. The final downhill stretch takes you through the churchyard and the resting place of Little John as well as gravestones remembering the Eyre family, subsequently immortalised by Charlotte Brontë. Finish up the day with a drink at The George, Long John Hotel or Bank House in the high street and reflect on a day well spent.
Curator: Archie Cornish
HIKE HIGHLIGHTS
• A beautiful circular walk, the highlight of which is traversing Stanage Edge.
• Follow in Charlotte Brontë's footsteps, bringing 'Jane Eyre' to life.
• Spend time in Hathersage and take advantage of excellent cafés, pubs and accommodation.
• Listen to the birdsong guaranteed to lift the spirits.
• Consider staying a while and exploring the Edale Valley.