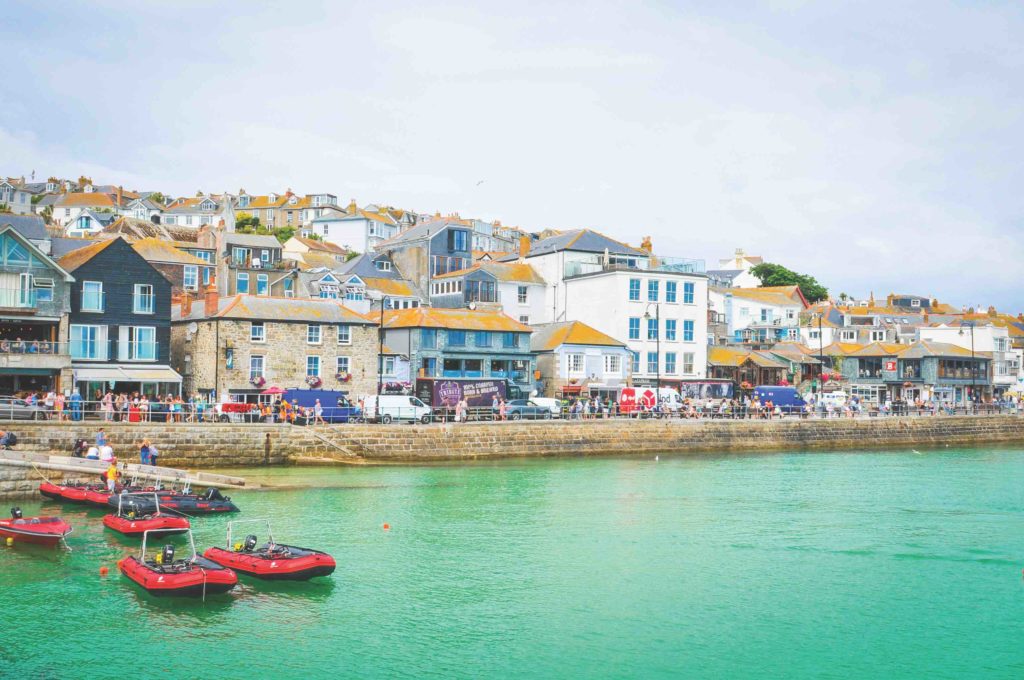 "Experience white sandy beaches, cute cafés and hilltop views along the iconic Cornish coastline." 
HIKE SUMMARY
It's not easy to find a great hike in Cornwall directly accessible by train but trust us, this shorter Vespucci hike has all the essential elements. Arrive at St Ives station (parking a car in St Ives can be a nightmare and we would recommend using the car park at St Erth and taking the short and famously beautiful train ride to St Ives). Enjoying the beautiful coastal walk before arriving at Carbis Bay, you'll be off to a great start. In case you are wondering, Carbis Bay hit the headlines when it hosted the G7 Heads of Government Summit in 2021. Looking around, you can see why. We would suggest a coffee and a snack at the Carbis Bay Deli just off the route. The hike then heads inland, picking up the St Michael's Way and up to Trencrom Hill. With a modicum of luck, your breath will be taken away by the views to the north and south. The next landmark is clearly visible and you leave Trencrom Hill with Knill's Monument in sight. It's a gentle pull up, mainly on a lane, before you reach this vainglorious monument. From here, it is downhill all the way back into St Ives with a plethora of refreshment options at your disposal.
Curator: Alverne Bolitho
HIKE HIGHLIGHTS
• Countless pub, bar and café options in St Ives.

• Arrive on one of the UK's most beautiful railway lines.

• Views over the most glorious beaches imaginable.

• Sample both the St Michael's Way and South West Coast Path. • Unforgettable views at Trencrom Hill.
• Spend an extra day or two enjoying the beaches, art galleries and everything else that St Ives has to offer.